A Landmark Location
Cabarrus Creamery and Coca Cola Bottling Company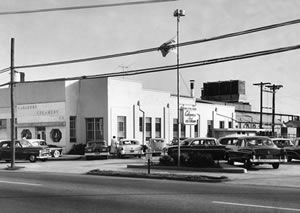 Architectural Gem
The Old Creamery is more than an architectural gem. It is a symbol of Concord's industrial past. Since the early 1900s, residents in this region have taken pride in the Cabarrus Creamery and the Coca-Cola Bottling Company, the two original businesses located on site.
---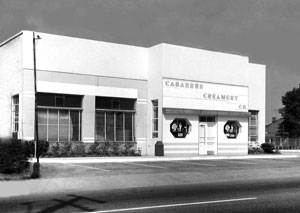 Cabarrus Creamery
Located in the heart of Concord, the Cabarrus Creamery was a favorite gathering spot for generations, and its ice cream was celebrated locally and regionally.
---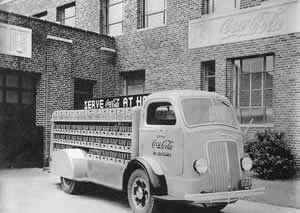 Coca-Cola Bottling Company
Similar to the Creamery building, the Coca-Cola building opened its doors to the public by hosting school field trips, ballroom dancing lessons, parade parties and other civic activities.
In the early 1970s, the Coca-Cola Bottling Company moved its operations to another site. Subsequently, the Burrage family purchased the building in 1974 and expanded its dairy production there. In the following years, the Cabarrus Creamery continued to operate, despite changing regulations in the dairy industry. In 2001, the business ceded to mounting pressures and shut down its operation.
The memories of these once-flourishing businesses in Concord are now part of The Old Creamery, a development which honors two famed brands, Cabarrus Ideal and Coca-Cola. Operating side-by-side for decades and serving as favorite gathering spot, these businesses at Church and Peachtree Streets are Concord's Original Coke Float.